● High tensile strength and solid board to prevent impact ● Anti-corrosion and rust-proof ● Convenient application ● Smooth surface after repairing as original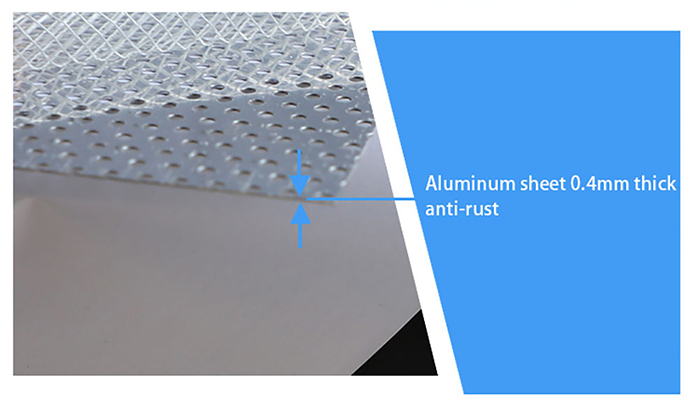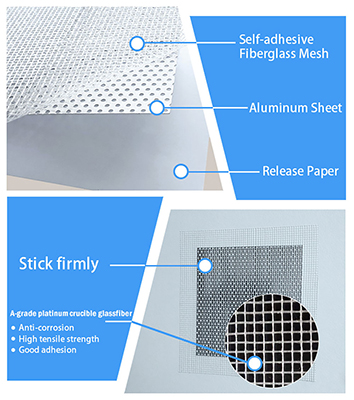 Size
Pcs/box
GW per box (kg)
NW per box (kg)
Carton Size (cm)
2''x2''
200
3.2
2.9
26
15
19.5
4''x4''
100
3.7
3.3
20.5
19
19.5
6''x6''
100
6.5
6.0
25.5
24
19.5
8''x8''
100
10.2
9.6
30.5
29
19.5
1.Sanding the surrounding of holes to make it even; 2.Remove the release paper; 3.Cover the patch on hole and press it firmly; 4.Paste entire patch and its surrounding area with putty and let it dry; 5.Sand the repairing area to make it smooth.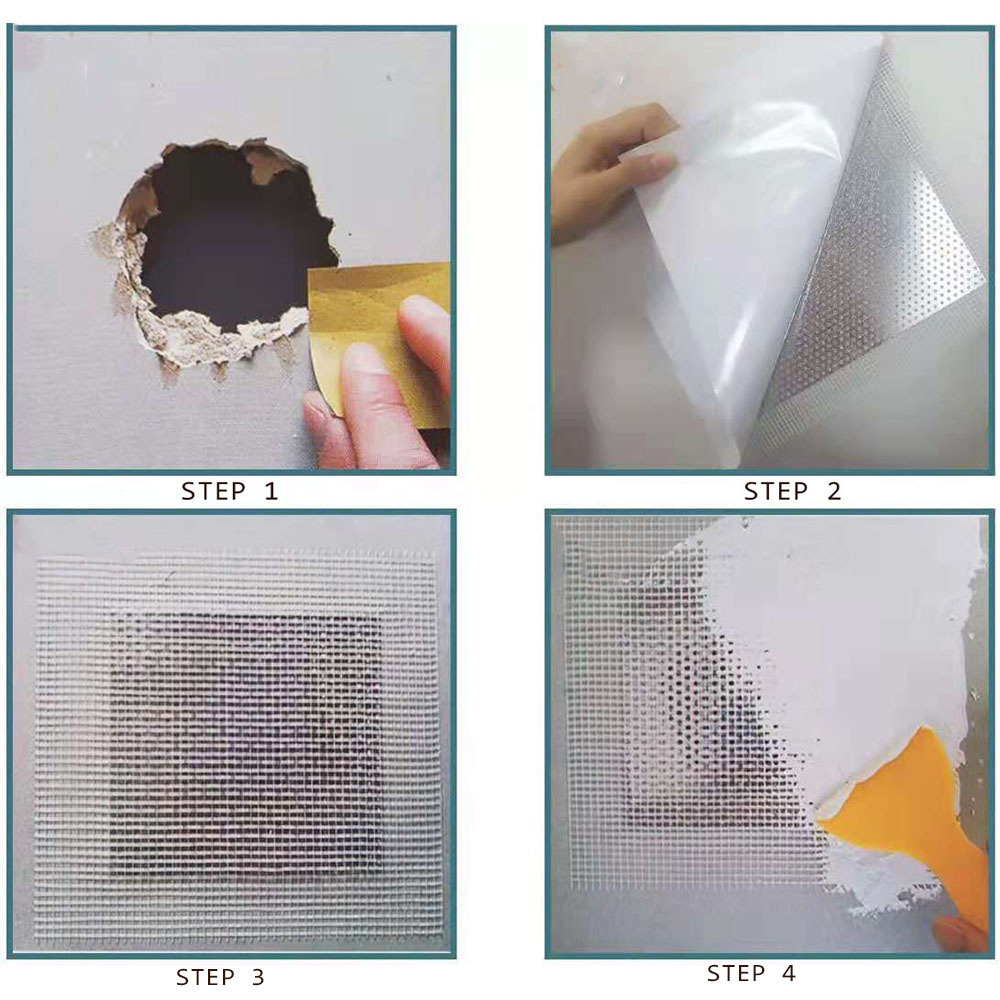 Self-adhesive glassfiber mesh + Aluminum sheet + release paper2"x2", 4"x4", 6"x6", 8"x8", 10"x10"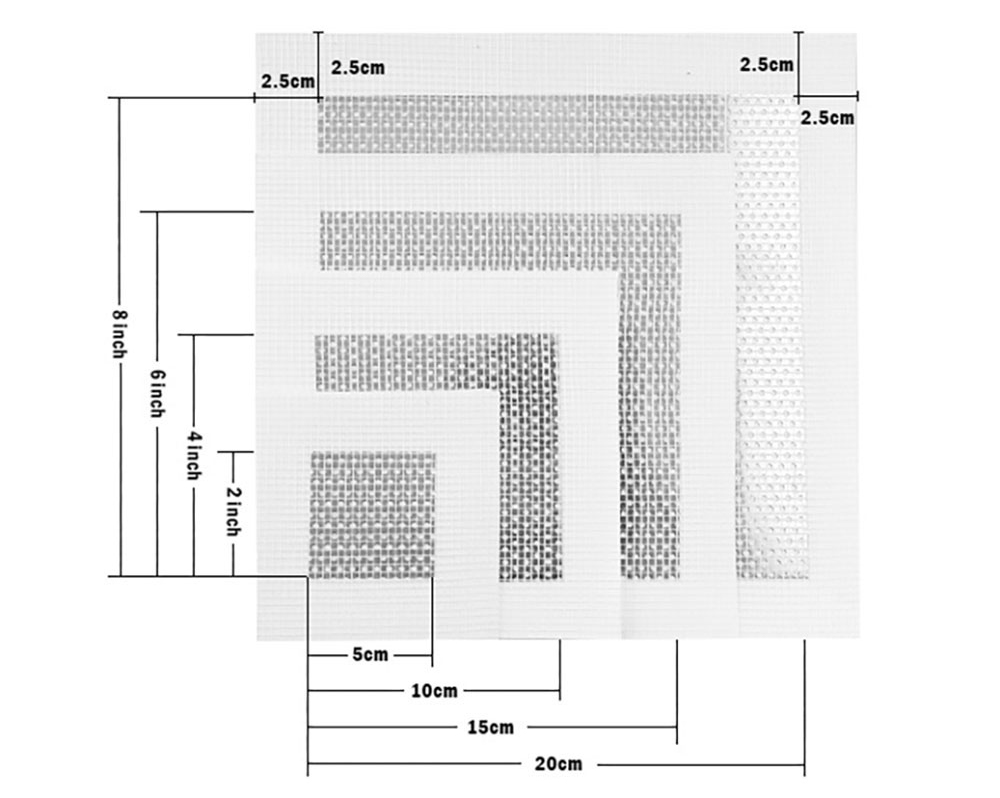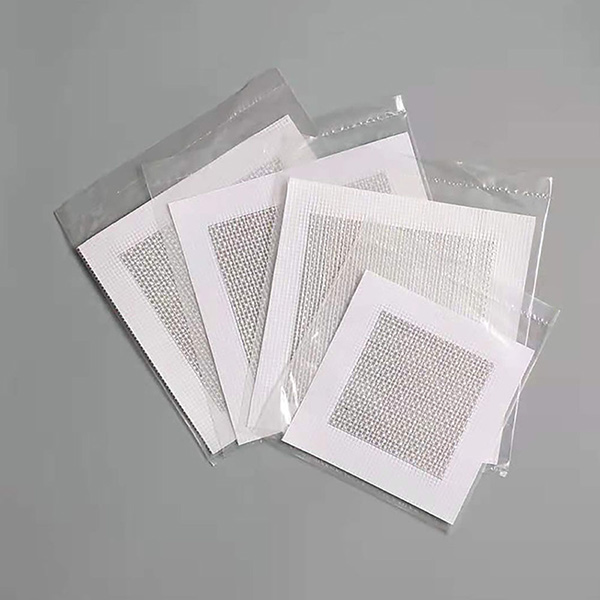 Simple package 1 pc per poly bag, 400 – 800 pcs per box, boxes on pallet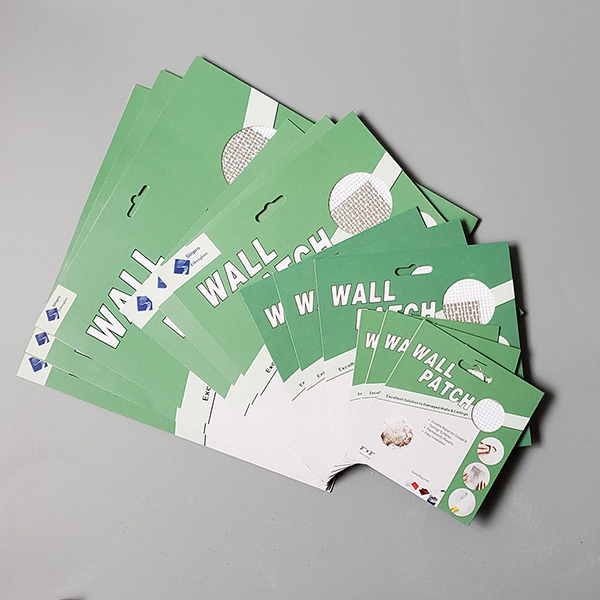 Regular package: 1 pc per cardboard sleeve, 100 pcs or 200 pcs per box, by outer carton and pallet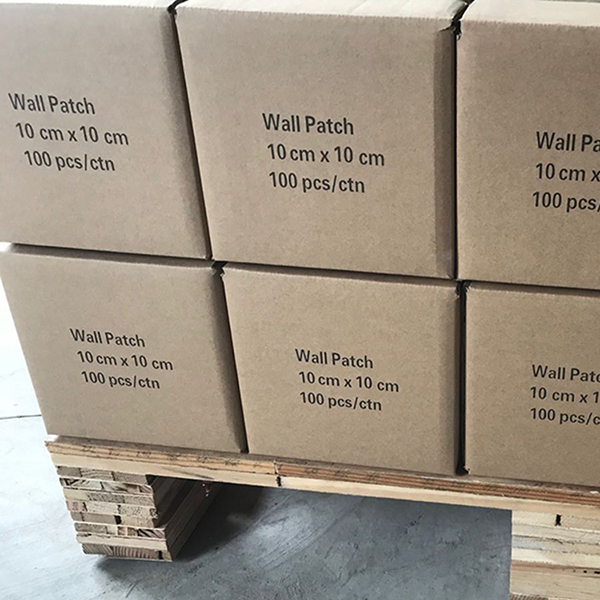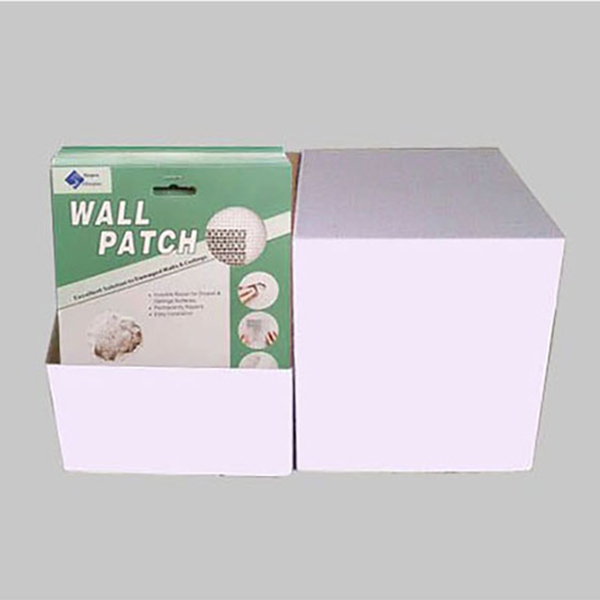 Packed With Cartons And PalletsMixed package Several pcs (or each different size of patches) mixed in one cardboard sleeve then by boxes1.Can you make customized cardboard sleeve ? Yes, of course. MOQ for customized sleeve is 5000 pcs for each size with free design charge; extra design charge has to be paid if order quantity is less than 5000 pcs for customized sleeve. 2.What's your MOQ for regular size and sleeve? No MOQ requirement. 3.Can you supply sample free? Yes, but freight is at customer's expense.